A Team of Skilled Litigators Ready to Fight for You
Request a
Consultation Today
Legal Malpractice and Estate & Trust Litigation Attorneys in Maumelle, Arkansas
Ryan J. Applegate
Member/Attorney
Kayla M. Applegate
Member/Attorney
Caleb
Davenport
Of Counsel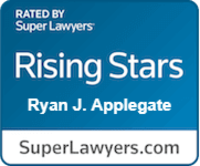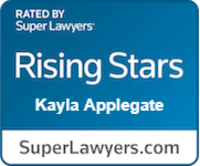 Why Work With Us
Open Communication
We won't keep you in the dark when it comes to your case. As we work toward a solution, we'll inform you of where things stand and your options for how to proceed.
Diligent Work
As we navigate your case, we'll leave no stone unturned in order to pursue the results you need. You can count on us for truly dedicated representation.
Collaborative Strategies
We want to work with you, not just for you. By collaborating on a plan of action, you can feel more in control of your case and the decisions being made for your future.
The Skilled Advocacy You Deserve
Legal Malpractice Claims
Not all attorneys are created equal. If you hired someone to represent you, and they misled you about their capabilities or failed to carry out the duties expected of them, you may have grounds for a legal malpractice lawsuit. Find out how we can help you hold them accountable.

"Best Attorney I Have Ever Hired"
"Best attorney I have ever hired hands down. Ryan was very knowledgeable and caring. Yet aggressive when it came to defending us. I don't plan on ever hiring a lawyer in AR again but Ryan would be my first choice. Thanks Applegate firm!"

"Handled It With Expertise"
"Ryan took on our complicated but overall minor case and handled it with expertise and professionalism. He truly cared about us and our outcome. Our experience with Ryan and his law firm was extremely positive and I would not hesitate to recommend him."

"Highly Recommend!"
"Great people! Wonderful attorney! Highly recommend!"
Legal Counsel Designed to Protect Your Best Interests
When you hire an attorney, you expect them to act in a way that is professional and competent. Unfortunately, that is not always the case. If you think you may have been subject to harmful legal representation, you have the right to take action.
At The Applegate Firm PLLC, we represent clients in a wide of practice areas, including legal malpractice, high-asset divorce, business litigation, and construction law. Get in touch with us today to learn how we can help you pursue your ideal results.
We also represent clients in cases of estate and trust litigation. Tell us if you are currently involved in a dispute over the administration of your loved one's estate. We're prepared to examine the facts and help you take the necessary steps for resolving the dispute.
From our office in Maumelle, we proudly serve clients throughout Central Arkansas. Schedule a consultation with us today if you need representation in Little Rock, or anywhere else in Pulaski County, Faulkner County, Saline County, or Lonoke County.